Container Gardening
Container gardening is just that, a garden in a container. The containers can be any type from different sized plant pots, baskets whether hanging or not, wooden boxes to the more unusual unused wellies or an unused toilet as a garden ornament.
Types of Containers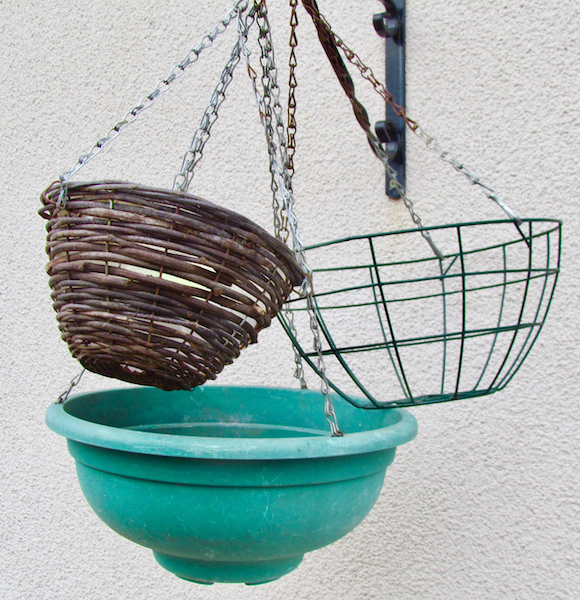 Hanging Baskets
These are containers that hang from a purposely made stand, a branch of a tree or bracket that has been attached to a fence or house wall.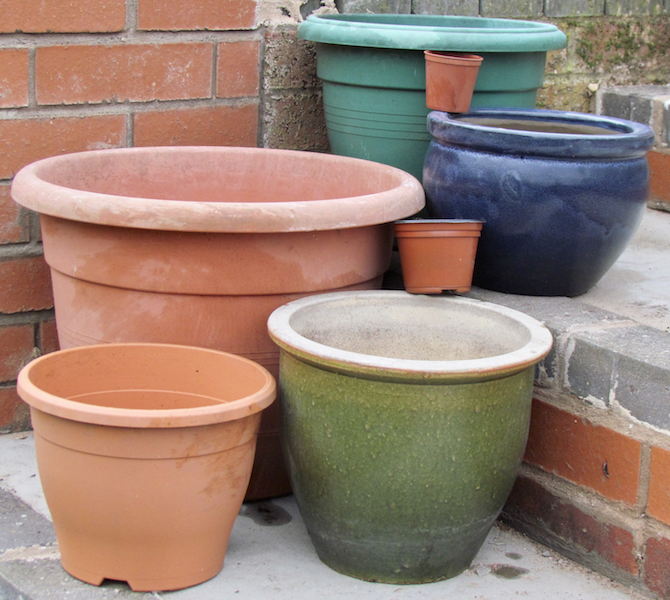 Garden Pots in all sizes
There are such a lot of different sized pots from the very small ones to the huge ones to grow large trees in. So much choice of colour and what it is made from.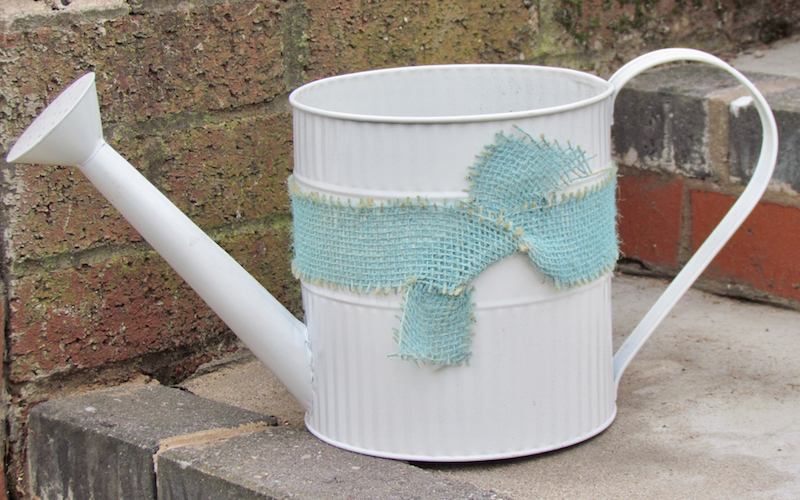 Ornamental Pots
Again the imagination can take over when using ornamental items to grow plants in.
The types of containers that can be used is limited only by the imagination. If something is past its best or it has a limited use inside, could this be turned into an "interesting planting pot"?
The one type of container gardening that is very specialised is growing Bonsais.
Bonsai is the art of growing trees in miniature. These are trees that have been trained to grow in shallow pots. The art form is from Japan and when a very old bonsai tree is seen, it looks beautiful.
Benefits of Container Gardening
Bringing the outside to the inside
One benefit is being able to bring the outside inside. An example of this would be a pot of hyacinths that have been grown early due to the warmer conditions inside.
Some conservatories are just a haven to keep tender plants inside. These plants can then be looked after more regularly than the rest of the garden. Regulating the temperature inside would be the only problem unless the conservatory has its own heat and humidity source.
Flowering plants can fill the room with lovely perfume and they bring the feeling that spring is not too far away.
Another example is with exotic houseplants or ordinary ones that can make a room look very green.
Herbs on a kitchen windowsill is a great example. This enables the person cooking to have fresh herbs to hand without having to trek down to the vegetable plot.
We all know the time of year that most of us bring in a outside plant or tree and that is Christmas. Where would we be without a container big enough for that.
Using Speciality Soils
A container is great for plants that require a soil that is different from your garden soil such as Ericaceous composts. This is used for plants that like and thrive in acidic soils these include:
Camelia
Rhododendrons
Azalea
Heather
Houseplants
Probably the best example of container gardening are houseplants that need warmer conditions than our climate provides.
These used to be very popular years ago, everyone can relate to the Victorian specimen in the parlour called "Mother in Laws Tongue". They then seemed to loose their appeal but with more people living in flats and apartments and having smaller garden space hopefully they will regain their popularity.
They are very good from removing toxins from the air.
Back in the 70's and 80's I had a lot of houseplants and then found that I didn't have any for one reason or another but have now brought some back into some rooms.
I particularly like Christmas Cactus (although mine seem to flower at very odd times), Peace Lily, African violets for a lovely splash of colour and prickly cactus plants.
Ringing the Changes
Containers can be moved around the garden to brighten dull spots before flowers in the ground have come into bloom.
Although I love daffodils, I find that after they have flowered and the leaves are left, the garden can look a little untidy.
I put them in containers to place them around the garden and when they have finished flowers I place the pots behind the shed so they are still out in the elements but out of sight until the following spring.
I once visited a garden that was full of lovely old trees and every now and again there was a group of pots of varying sizes with a vast array of flowers. These really caught the attention. The ground of the garden was probably full of tree roots so this gave a place for the flowers.
If I use pots for seasonal flowers or bulbs, I usually mark the pots telling me what is inside so I don't accidentally use them for something else.
Plants and Flowers for Containers
Houseplants
Vegetables
Flowers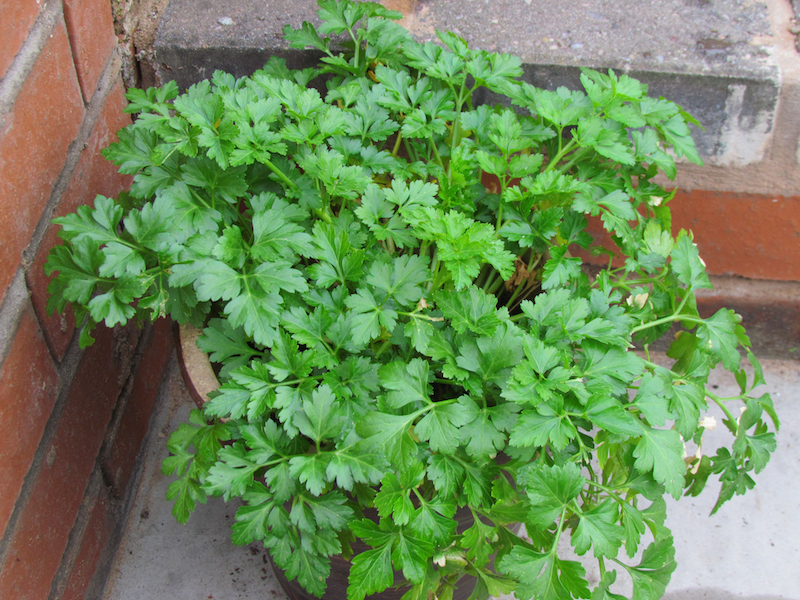 Herbs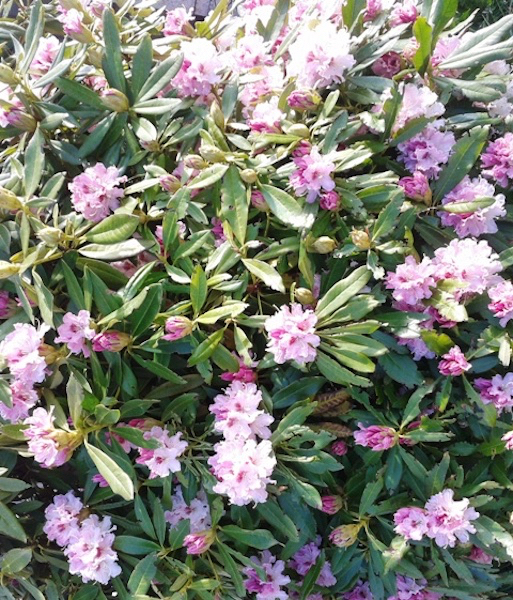 Shrubs
Speciality Plants
Most plants can be grown in containers, if they were large in the garden then will the restricted root system the height and width would be less. 
Container plants need additional care, feeding and watering as they can't get to the reserves that could be in the ground soil.
Enjoy creating your containers...